There is nothing in the world like getting exactly what you want. The right designs, the right colors, the right materials, the right price – it all just fits and you treasure it forever.
It's your mind's eye, made reality.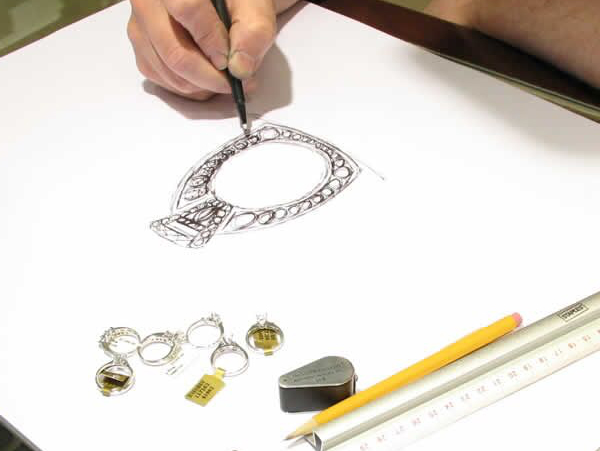 Do you have an idea for the perfect piece of jewelry? Have you seen various elements from pieces around the internet that you would like to combine in to one masterpiece? We custom craft it for you to sparkling perfection! It all starts with your quote request.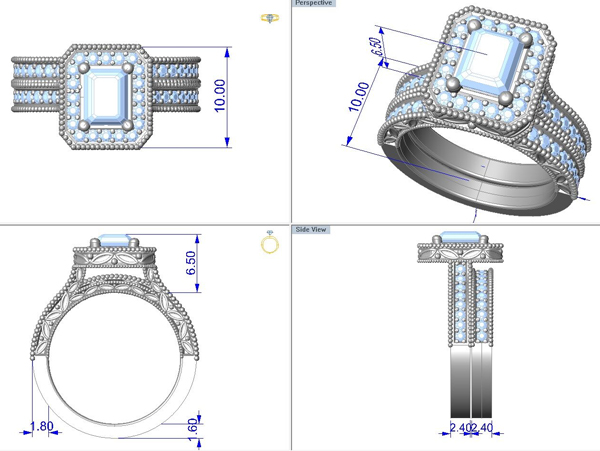 Step 2
Design(CAD Rendering)
We use the latest in 3D rendering technology to design and build a scale model of your piece. Once the model is perfected, we will send you various renderings of the piece from different angles so that you will have an exact idea of how the finished piece will look. We're happy to say that most times our design team get's it right the first time. However, if there are any changes that need to be made, let us know and we'll adjust the rendering until it's perfect. Once we receive your approval to go ahead a 50% deposit is required to start the fabrication.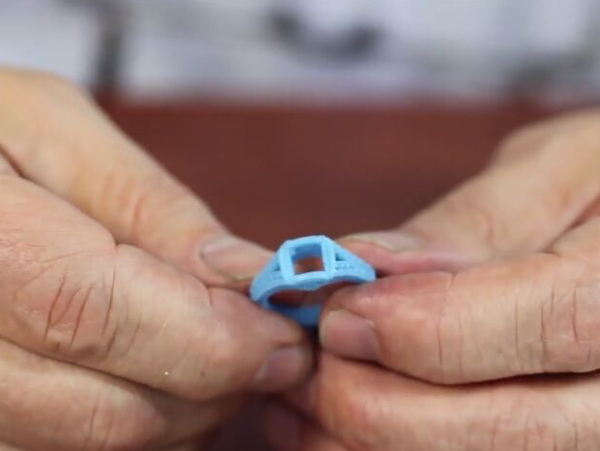 During this step, we use a 3D printing machine to make a wax model of your piece. This wax model is cast in the precious metal of your choice. In the meantime, any gemstones needed for your jewelry are carefully selected for size and quality. Next our master jewelers begin work on the piece, cleaning, finishing, individually hand-setting gemstones then polishing your new piece to perfection.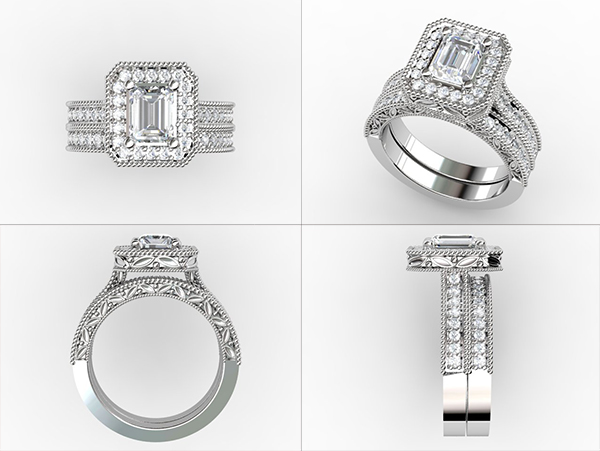 Your jewelry should take approximately 2 weeks to be finished after you approve the design. Your jewelry will be in a beautiful GRI logo presentation box and will also include an appraisal by one of our GIA Graduate Gemologists. Your final payment is due when you pick up. Your jewelry also comes with a Lifetime Warranty. We proudly stand by all of our work and can assure you that your new jewelry will be built to shine for a lifetime!